Lt. Jo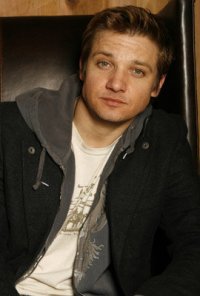 hn David Cabricci is a Section Chief in the Engineering Department of the Federation starship USS Enterprise, NCC 1701.
Early History
Edit
Born to Southern Italians (it doesn't mean what you think it means), John David was one of three kids carted around the galaxy by a second generation Italian-Americans Thomas Cabricci and his wife, Anna-Sophia. With two sisters, both older, he learned at an early age what the term 'out-numbered' meant. With his dad gone a lot, that meant he was outnumbered three to one in a house of Italian females. Being the youngest didn't help, he had no choice but to attend every soccer game or gymnastic meet (the girls were dragged to all his sports stuff as well). As a result, he learned to entertain himself, which usually involved taking things apart or putting things back together; the vidplayer, the toaster, the grill, anything that had parts and could be assembled and destroyed. Soon, his chosen form of revenge against his sisters was the transformation of their cherished Barbie dolls into things that made his mother swear in Italian for fifteen minutes.
Fortunately, he was smart enough to restore said dolls to their original working order. Mostly - Science Officer Barbie's left leg was never found and Raquel wasn't all that happy with the replacement part. His parents, instead of seeing a terrible child, saw one with a talent for working with his hands and they encouraged it, although after Science Officer Barbie, his sisters' belongings were off-limits.
By the time he was fourteen, John David's curiosity for all things made had transcended to car engines and then to space-going vessels. When his father retired in Savannah Georgia, JD got his first car and began what his father termed 'a phase' and his mother swore about. In Italian, natch.
Fast driving, handsome, involved in school and sports and with a grin that could charm the pants off the student librarian aide (Lina MacIntosh, yes, he tapped that), that 'phase' was the nightmare of every female student.
Starfleet
Edit
So, popular, with the grades to boot, his parents were relieved when he made it through school with nothing more than a few fights and one car wreck under his belt and more than proud when he enlisted in Starfleet.
From that point, life was pretty damn fun.
Making a name for himself, John David was the kind of sailor every captain wanted on their ship. Well, every captain worth their salt.
Up until he arrived on the Longstreet, John David hadn't met an officer NOT worth his salt. Lieutenant Colin Michaels headed up engineering on the Longstreet and from the get-go, the two men clashed. Over everything. During this time, stressed and looking for an outlet.. any outlet, John David found himself falling for one of the medical corps stationed on the ship; Vicki Johnson, a space boomer who was looking for a way out of space.. no matter what.
The romance was a whirlwind and in five months they were married. Vicki got what she wanted, planting herself on solid ground. However, three years and two children later, they split up. For all the right reasons, mainly they married for all the wrong ones.
Two years later, John David is stationed on board the Enterprise under Captain Pike and now, Captain Kirk.
Vital Statistics
Edit
Height: 6'2"
Hair: Dirty-blonde
Eyes: Blue
Age: 32
Place of Birth: Camp Lejeune, North Carolina, USA, Earth
Race/ Species: Human (Well, not according to his ex-wife).
Distinguishing marks?: A few by way of a car accident, any number of bar fights and a little altercation on the Klingon border on his last ship.
Starfleet
Edit
Rank: Chief Petty Officer
Position: Section Chief, Engineering. Oversees several enlisted people under Montgomery Scott
Assignment: USS Enterprise
Qualifications
Edit
Two years in a Starfleet Enlisted Training School
Specialization: Dilithium Crystal Cores
Ranked in the top three percent of his class.
Languages
Edit
A smattering of words in a handful of other languages
Previous Assignments
Edit
USS Longstreet - three years
SETS class instructor - two years
USS Enterprise - one year so far.
Played by: Leeranii
Ad blocker interference detected!
Wikia is a free-to-use site that makes money from advertising. We have a modified experience for viewers using ad blockers

Wikia is not accessible if you've made further modifications. Remove the custom ad blocker rule(s) and the page will load as expected.